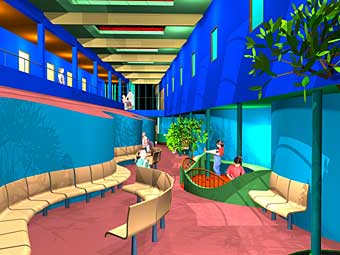 Peace Children's Centre : Watford
A bright and colourful design for a building intended to house a variety of children's activities and services.
The brief stressed the need for an innovative but cost effective design. The building was conceived as two rectangular wings, constructed from factory built modules, with a central space containing waiting and play areas.