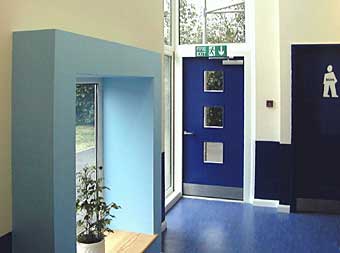 Sherwood Primary School : Merton
cfp were commissioned to design new facilities for this thriving primary school in the London Borough of Merton.
Three new classrooms were added, with links to the existing building. Glazed screens were included between the classrooms and the corridor, with high level glazing to maximise natural light and ventilation. The project was used extensively by the school as an educational asset to the pupils.