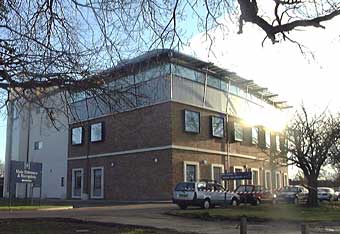 Heart Science Centre : Harefield Hospital
cfp were commissioned to design a flagship £4 million research centre for the Harefield Research Fund.
The building provides accommodation for several research teams led by the eminent heart surgeon, Prof. Sir Magdi Yacoub. The interior is fitted out to provide state-of-the-art laboratory facilities, tailored to the requirements of each research team. cfp managed an intensive series of user group meetings to ensure that these requirements were thoroughly understood and interpreted correctly.