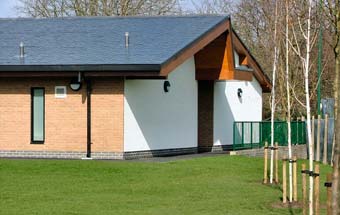 Godstone Village School : Godstone
The existing primary school in Godstone was undersized, and cfp were commissioned as Architects and Cdm Coordinator to produce a new building containing six new teaching spaces and associated facilities.
The design was subject to a lengthy negotiation with the local authority and local residents. The building is now constructed and occupied, and is proving to be a welcome addition to the existing facilities, providing a bright and airy teaching environment which was previously lacking.