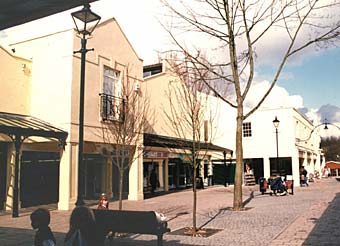 Town Centre Development : Frome
This mixed use scheme is a fine example of how a traditional Georgian market town can be redeveloped and extended without losing touch with its character and heritage.
The scheme extends the Westway Shopping Centre, and also provides housing, community and civic facilities. The plan is centred around three squares linked by a new bridge over the River Frome, and walkways and terraces along the riverside give access to cafes and restaurants. In its exterior design and street layout, the scheme reflects the existing architecture of the town, and provides a natural extension to the urban fabric.