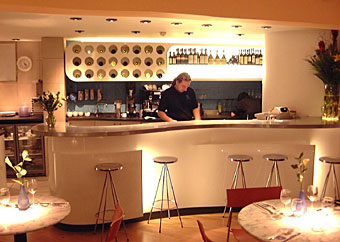 Pizza Express : Exmouth
One of a growing number of restaurants designed by cfp for this famous restaurant chain.
The brief called for a restaurant with its own distinctive style and detailing, whilst at the same time living up to the tradition of quality and service of the Pizza Express company. The warmly lit interior is a great draw to customers. Once inside, the restaurant area is divided into a series of different spaces, centred around a stylish curved bar.