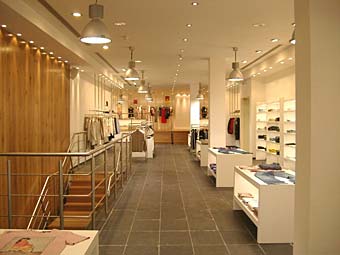 Cruise/Hugo Boss : George Street, Edinburgh
cfp have undertaken an intensive design and project management scheme for fashion retailer Cruise (Glasgow) Ltd for their new retail outlet in George Street, Edinburgh.
The scheme incorporates the first major Hugo Boss retail outlet in the city. Design work began in September, and construction commenced only two months later in early November, with the shop open for trading twelve weeks later - on time and on budget.