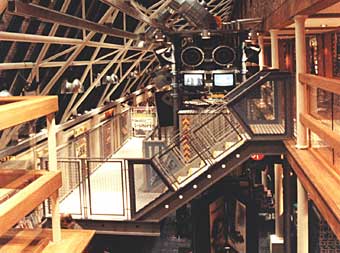 Retail Development : Chester
cfp's imaginative design enclosed the courtyard of a historic coaching inn in the centre of Chester.
The cast iron structure of the balconies surrounding the courtyard were retained and used for access, and the three storey building was refurbished to a high standard. The courtyard was transformed into an exciting and dynamic space, with glazing supported on sloping steel trusses.