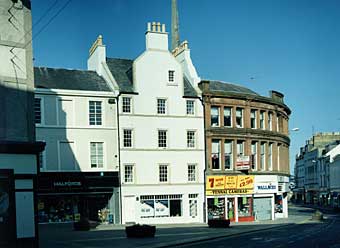 Retail Development : High Street, Ayr
This development of a historic landlocked site in the High Street of Ayr presented cfp with an interesting challenge.
The existing 1777 facade was fully surveyed and scheduled prior to demolition, and was then rebuilt to match. The development was commended by Historic Scotland.